Philip Carter Winery of Virginia
We recently visited the Philip Carter Winery in Hume, Virginia. We were fortunate to attend the celebration of 250 years of Virginia wine! Fencing, wine tasting, horse drawn carriages, music, a great crowd, did I mention wine tasting? all made for a wonderful event.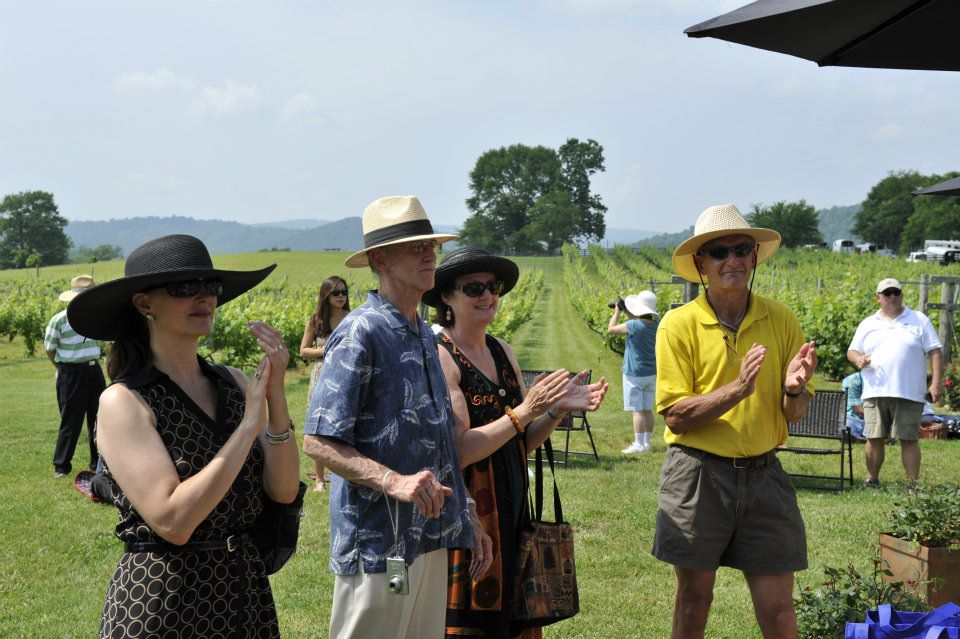 Virginians have long identified themselves with the vine, have recognized its importance, and have consistently promoted a viable wine industry. As Virginians, grape and wine production is part of our collective cultural identity and heritage dating back as early as 1619 with the adoption of the Twelfth Act of the Original Acts of the Virginia General Assembly that required every landowner to plant and maintain ten vines.
Today, what was once a dream of a few Founding Fathers has now become a reality for all to share and enjoy. At Philip Carter, their history is wine, and their future is to promote the gracious way of life through wine, art and culture.

Philip Carter Winery offers the absolute perfect way for each and every person to enjoy the unique and breathtaking beauty of Fauquier County. From a romantic walk through the Philip Carter vineyards to an elegant winemaker's dinner in our grand Cleve Hall or the perfect personalize, private group tasting in our King Carter suite overlooking the vineyards, this incredible family winery is sure to satisfy!
Philip Carter Winery of Virginia is the perfect destination! Whether you are looking for a romantic setting for your wedding or an intimate space for a rehearsal dinner and/or other special party, this venue is perfect.
Less than an hour from Washington, D.C., nestled on 27 acres of rolling hills in the heart of Fauquier County's Wine Country, the intimate surroundings and lush green vineyards provide a majestic backdrop to your special event.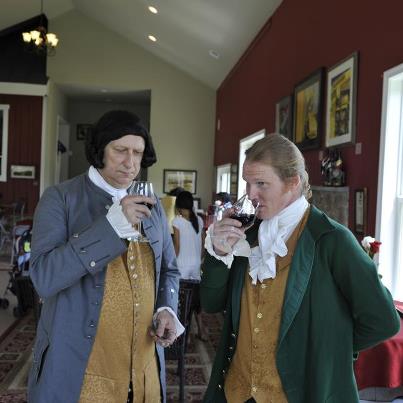 The facility features an expansion wing to the existing tasting room adding 1,250 square feet of space, an elegant bridal changing room and a fully handicap-accessible bathroom. The tasting room has a vaulted 18-foot high ceiling and a centrally located 8-foot stone hearth. In addition, an indoor/outdoor cafe-style tasting bar is fully accessible to guests from the tasting room or to guests outdoors on the patio overlooking breathtaking views of the magnificent Blue Ridge Mountains.

Philip Carter Winery can accommodate as many as 90 in a standing Cocktail Party scenario or 75 seated. We are also able to accommodate 150 with a connecting tent. Catering and entertainment options are available. For more information, contact the winery, 540-364-1203.
Click for Details --> Philip Carter Website <-- This Article (c) 2012 by Steve Gill


Historic Tastings: 1600's: Texas winemaking dates back 500 years and Texas may just be the next great American wine producing state. (Sponsored By: Carrefour Vineyards)